"МЕГА СТРОИТЕЛЬСТВО"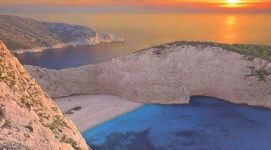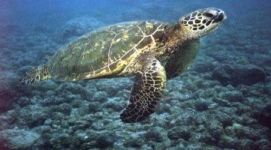 Mega Construction plc specialises in properties in Zakynthos (Zante) Island in the south west of Greece. Mega is a Technical-Constructing and Property Development Company in Zakynthos, Greece with great experience in building villas , traditional dwellings and apartment buildings in the sun . Having its central offices in Gaitani, 2km outside Zakynthos (Zante) Town on the National Road from Zakynthos to Volimes, Mega expands its activity to the whole of the Island, Alykanas, Tsilivi, Ampelokipi, Laganas, are some of the areas where, we can say our buildings have given a new appearance to the whole landscape without, of course, spoiling the natural beauty. We concentrate in the making and selling of block of flats, country house s and villas in Zakynthos (Zante), combining a high quality construction with a charming traditional design. Our range includes apartments, both large and small house s at a variety of prices in different places around the Island.
---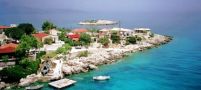 Our company's CEOs are civil engineers and managers who have graduated from the University of London. Our long and remarkable presence on the market of purchasing properties, constructing buildings in the sun and providing them with all the necessary equipment and amenities, enables us today to have a large collection of samples of our work. Our work reveals our past and indicates the quality; the method and the absolutely professional way we go about making your plans come true and a reality.
Mega, having years of experience in this field, have been constructing dwellings with or without a pool and have expanded in building apartment buildings, as well. Always with respect to the traditional architecture of Zakynthos (Zante), Mega develops home - projects, dwellings, villas that combine high quality standards with the following:

-Plans of the highest quality and exceptional design (copyrighted).
-Enforcement of the rules of the Greek General Construction Regulation and the strictest
international anti-earthquake standards.
-Co-ordination with the environment and respect for the nature.
-Functionalism.
-Privacy.

While the house is under construction, our clients have the ability to witness our distinctive method and professional work, which can easily be found in the following specifications, not all standard, in addition to these, some architectural details which are kept, such as fireplaces and chimneys, stonewalls inside and outside the house , traditional stone corners, arches, stone built ovens, internal wooden lining etc., are factors which contribute in giving an extraordinary result, to the locations with a fantastic view!
Our company philosophy is not only to show you a wide selection of properties, but also to help you experience what Zakynthos (Zante) Island has to offer in the way of beaches, sports, entertainment, cuisine, history and culture.
Our company also constructs custom-made villas and house s, in case you should have something different in mind and we are able to upgrade an existing design in order to satisfy your needs.
We can arrange all legal and bureaucratic aspects for you like notary, solicitor and necessary documents for the property transfer. Financing your property has never been easier, since our company acts as a broker for 4 major Greek banks, which are willing to finance more than 70% (up to 100%) of the transaction value for E.U. citizens.
Above all our clients feel comfortable with our very personalised approach, something you will appreciate more as get to know us.